A Brief History of Nagdeo
Nagdeo began in 2010 when Ano Hanamana realized that even though he had written around 100 songs on acoustic guitar it was unlikely that anyone was going to hear them unless he formed a band and started presenting them to the world.  It takes chutzpah to think you have something worth being listened to, and justified or not, Ano had that chutzpah!  
So Ano started reaching out to people in Puna, Hawaii to find musicians and he bought a short bus and converted it into a mini-music studio.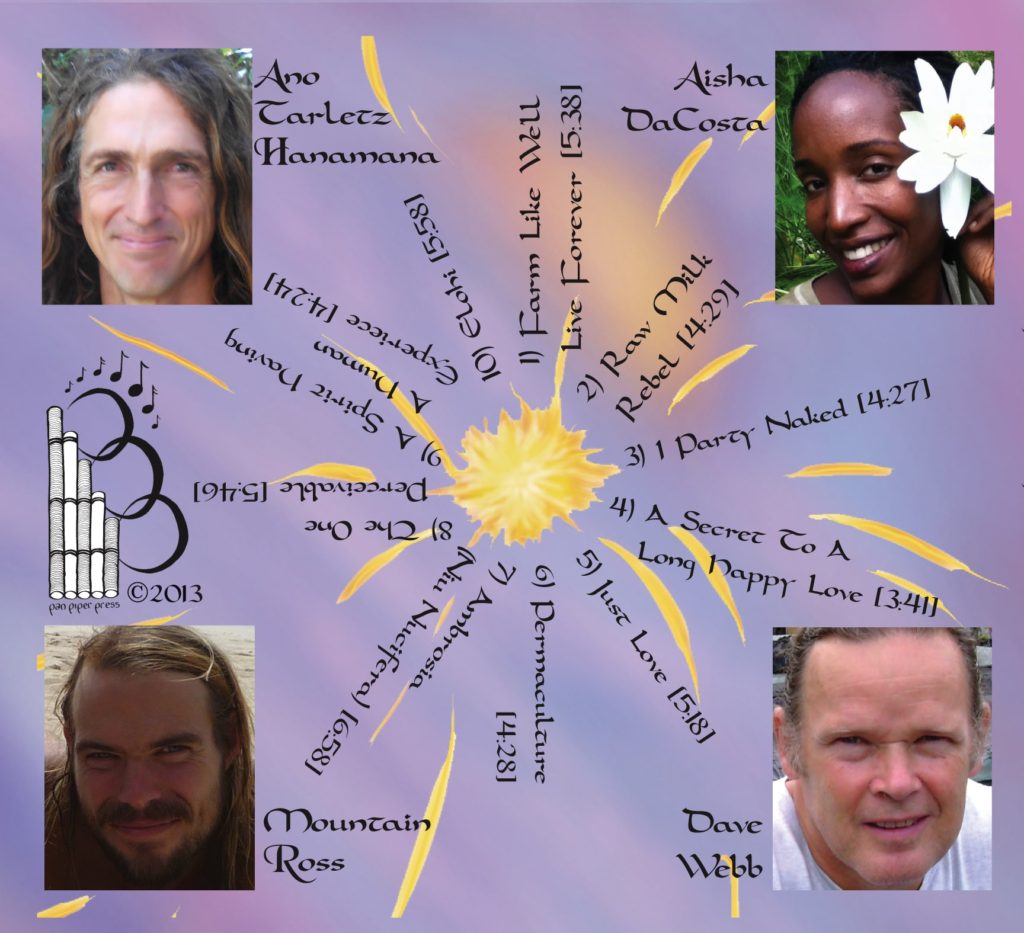 The first band consisted mostly of people living at GaiaYoga Gardens (GYG) with Ano. They played a few gigs, but nothing much came of it. Eventually, a more dedicated group of people came together, including the same drummer, Mountain Ross, and a new female vocalist, Aisha DeCosta, who lived with Ano at GYG, and a bass player, Dave Webb, who lived in the area. Together they created Nagdeo's first album, Living The Dream(s), with the help of many of Ano's musical friends who donated their time and talent to that album.
Eventually, Mountain and Aisha left the island, and Dave moved on to other things. Ano disheartened kept plugging away at finding bandmates.  First, he connected with a local bass player, Eric Berger, who was into Ano's songs and started collaborating with him. They then met drummer Steve Campbell in early 2014, and chemistry was present between the three of them, especially between Ano and Steve. The three of them, along with a young guitarist living at GYG, Maxence Dessureault, co-created Nagdeo's second album, The Pan Piper, which contained more complicated songs and arrangements that were only possible because of Steve's talent as a drummer and percussion composer. Many of the same support people, including guitarist Jonny Lurie, who was on the first album joined in to contribute to The Pan Piper. 
(In the end, The Pan Piper was finished before the band was satisfied with it. Ano couldn't find a female vocalist to sing on several of the songs and in the end, it was not mastered well. It is getting brought up to the level of quality now, and hopefully will be re-released in early 2022 with new vocals on three songs, trumpet on two songs, and the whole album re-mastered.)
After the release of The Pan Piper, Steve and Ano moved forward on recording the third album, Pray Yang For Yintegrity without an actual band. Because of this and the interruption of the 2018 lava flow, that covered a ½ acre of GYG, it took nearly 4 years to produce this album, with Ano eventually learning to play bass in order to finish the album. During much of this time, Steve was based in Houston, TX making a living as a drummer and a rehearsal studio owner. This left Ano on his own to find other musicians to finish Nagdeo's 3rd album.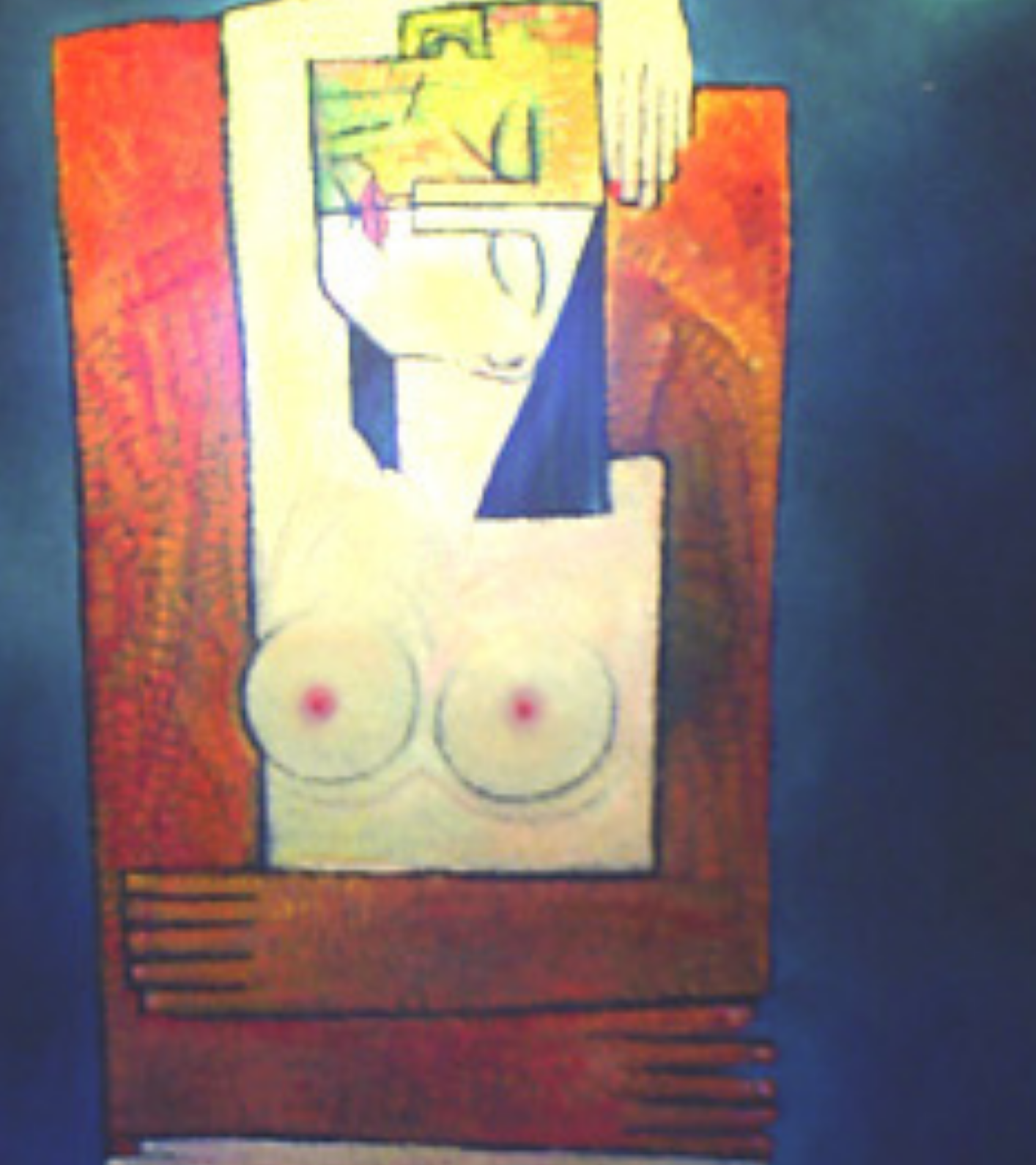 Finally, in 2020 Ano's prayers for a female lead singer to help complete the album were answered when Freeya Raye moved to GYG. She is a super talented singer who resonated with Ano's songs and blessed the 3rd album with her spirit and voice. During the same time Ano met Farley Sangels at a farmer's market and started a musical relationship with him. Farley is a semi-retired trumpet player with symphony orchestras who has relocated to Hawaii to pursue other musical interests and raise a family. While not an official band member, Farley has profoundly raised the bar on our recordings and musicianship.
A bit later Gavin "Bhakti" Brown, a dear friend of Freeya, moved to GYG and has become very inspired to sing in Nagdeo and create musicals based on Nagdeo music.
There have been several other people who have contributed to Nagdeo in the recording studio, but don't really consider themselves as part of the band per se, most notably Ano's college friend and original band mate, Diga Kern, who has contributed so many "perfect" keyboard parts to the first three albums, that have added so much to each of the songs he's been a part of.
So at this point, the three official band members of Nagdeo are Steve, Ano, and Bhakti, and we pray that as Nagdeo music spreads we will find other musicians who fully share in our musical mission.
As of this writing, Dec 2021, Nagdeo is working on its fourth album, Liberating Love (a concept album about polyamory, what is blocking the flow of love within and between people, and how to liberate that flow) and also building a 20'x32' music and video studio across the driveway from The Bus.  
This studio will finally allow a whole band to be together in one sealed-in room, provide a dedicated home for the band to create more music videos and albums, turn The Bus into a control room, give Steve a new and permanent home for Independent Media Promotions (IMP) Studios to function from as a business, and, if Bhakti manifests his dreams, a place to develop Nagdeo musicals.
We hope this gives you a window into the organic process behind our music.